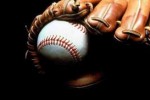 Cuban baseball continues to compete at an international level in 2013 summer; the friendly dual meet vs. USA and Canada's World Baseball Challenge are next in the agenda.
After winning the recent edition of Rotterdam's World Port Tournament, a team from Cuba is to continue the confrontations renewed last year between the Caribbean nation and the Americans.
The dual meet is scheduled for July 18-23 in various US cities. The Collegiate National Team has already been announced, while the roster of the visitors is yet to be known.
On the other hand, the World Baseball Challenge Society recently broke the news of the third edition of the Canadian tournament to take place on August 13-23 at Prince George Citizen Field, featuring six teams from around the world.
Cuba, Japan, Chinese-Taipei, USA, Bahamas, and the home team, Canada will be the protagonists of this event won by the Cuban national team in 2011, and USA  in 2009, as reported in the website of the tourney.
The World Baseball Challenge will have a single round-robin system, after which the best four teams will move on to semifinals.
Cuba will try to give international experience for some of its most young players, although the main objective of the islands' squads is always to go for the title.