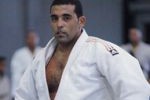 Cuba won the men's Para Pan American Judo Championship tournament for blind and visually impaired, in Colorado Springs, United States, with two gold and three silver medals, and women added another scepter.
Despite competing with an incomplete team, Cubans topped the standings, followed by the United States (2-1-3), Venezuela (2-1-2), Colombia (1-0-0), Brazil (0-2-4), Canada (0-0-3) and Puerto Rico (0-0-1) indicates the online edition of the sports publication Jit.
The Cuban men champions were Jorge Hierrezuelo, London 2012 Olympic champion, (90 kilograms ) and Yangaliny Jimenez, bronze in the same competition, (+100 kilos), and Havana's Dalisdaivis Rodriguez, also winner in the English city, (63), only Cuban woman enrolled in the contest.
Sergio Arturo Perez (60), Gerardo Rodriguez (73) and Isao Cruz, Sydney 2000 and Beijing 2008 Olympic Champion, (100) were the silver medallists.
The six Cubans will participate from July 15th in a strong tournament with World Cup category for which are announced over 120 judokas from 15 countries.