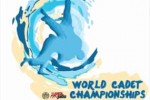 Cuban judo celebrates today the tenth position in the World Cadet Championships, held in the U.S. city of Miami.
The title of Yusmary Garcia in over 70 kilograms placed the island in the privileged seat of the event, which was attended by 530 athletes from 77 countries.
Garcia won the gold medal by beating with Ippon in the final French Morgane Duchene, European champion 2013.
Previously, the Cuban monarch in the cathegory beat the Russian Kristina Usova by Ippon, the Spanish Sera Rodriguez (penalty) and German Michelle Goschim (Ippon), in that order.
Japan dominated the overall medal list by nations with five gold, three silver and three bronze, escorted by Russia (2-1-6) and Canada (2-0-0).
Another seven countries won crowns: Georgia (1-3-0), France (1-2-2), Hungary (1-1-0), Azerbaijan (1-1-0), Kazakhstan (1-0-1) , Germany (1-0-0) and Cuba (1-0-0), who participated with only nine of 16 judokas, divided into eight equal number of males and females.
The Japanese (3-2-2) also led the standings of the women's tournament, followed by French (1-2-1) and Hungarian (1-0-0), with the Cubans (1-0-0 ) in sixth place.
For the male, the top three were for the Russians (2-1-4), Japanese (2-1-1) and Georgian (1-2-0).