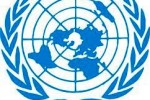 Cuba presentation at the Universal Periodic Review (UPR), in which many countries recognized its achievements in human rights and reiterated the rejection of the blockade imposed by the United States, was described as successful.
"Cuba is one of the countries with the highest human development in the world, it is an inspiration for everyone because it has social indicators even higher than industrialized nations," Venezuela's ambassador to international organizations in Geneva, Juan Arias, told Prensa Latina.
On the other hands, Somalia's ambassador Yusuf Mohamed Ismail said the presentation of Cuba's report was very timely, comprehensive and open to the reflection, and it will be an example for other countries.
Representatives from more than 130 nations talked during the report of Cuba at the UPR, a mechanism of the Human Rights Council that evaluates the 193 UN State members every four years.
Many speakers condemned the economic, commercial and financial siege imposed by the United States on the small Caribbean country for more than 50 years.
Cuba is a worthy, solidarity people, committed to the cause of human rights, despite being subjected to a cruel and brutal blockade, said the representation of Nicaragua, while that of Namibia began the speech condemning that unjust policy.
In the long list of speakers, other delegates highlighted Cuba's progress in health, education, and food sovereignty.
There were also awards for the amendments to the Migration Act, the achievements on gender, programs for social reintegration of prisoners, and care for peoples with disabilities.
The adoption of Cuba's report is scheduled for tomorrow, May 3, at 17:30 local time.