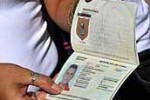 The new immigration measures in Cuba came into force yesterday to ease and facilitate travel between Cuba and other nations of the world.
According to recent information from the Directorate of Immigration and Foreign Affairs, immigration and ID offices throughout the country are prepared to implement the changes.
As of January 14th, passport requests can be made at the current Identity Card and Population Registry offices, as well as Immigration offices throughout the country, with a total of 195 offices ready to process these applications.
The new regulations, announced on October 16, include the elimination of the application procedure for exit permits to travel abroad and a waiver of the requirement for a letter of invitation from a foreign host.
The law extends the time citizens may be out of the country without losing their status as resident citizens, from 11 to 24 months and makes it possible for those under 18 years of age to leave the country, as long as they have prior authorization from their parents or legal representatives.
In the case of Cubans who have emigrated definitively, they will be able to visit Cuba for up to 90 days, 60 more than previously established. The causes for repatriation were also extended, as in the case of those who left Cuba before the age of 16, and also to take humanitarian reasons into account.
The Cuban government has also decided to normalize the temporary entry of those who left the country illegally after the 1994 immigration accords with the United States, as long as eight years have passed since their departure.
Regarding health and sports professionals who left the country after 1990, they may visit the country after eight years since their departure, unless they left through the Guantanamo Naval Base, due to concerns about defense and national security.