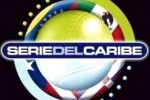 Cuba will face Mexico in the opening of the Caribbean Series baseball in its edition of 2014, scheduled to take place in the Venezuelan island of Margarita from 1 to 8 February, reported organizers.
According to the schedule of the event, on the first day they will also play teams of Puerto Rico and Dominican Republic, a match that signals the start of the tournament.
In the program released by the Organizing Committee, it is stablished the round-robin system in a single round, with one day off for each country, and the team in the fifth position will have no option to compete for the title.
The other four teams will play in semifinals (first-fourth and second-third) in macth per day.
Thus, winners will move foward to finals, to be played on February 8.
Cuba will rival on the second date (February 2) to Venezuela, on February 3 against Dominican Republic, and on February 4 will face Puerto Rico.
During the time that Cuba participated in the contest was crowned in seven of 12 times, all before 1960.