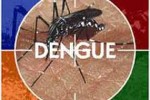 Prestigious domestic and foreign teachers are participating as of today in the 12th International Dengue Course, being held at the "Pedro Kouri" Institute of Tropical Medicine (IPK) in Havana.
The current epidemiological situation, surveillance, genome and viral replication, progresses and challenges in vaccines, vector ecology, control methods, intersectoriality in confrontation and prevention, climate impact on disease transmission, are some of the issues to be discussed during the annual event.
According to information provided in the course website, an increase in dengue transmission, expansion to other geographical areas, the increasing report in the number of epidemics, a rise in cases of dengue, severe dengue and deaths, have been seen in the last 40 years.
At present, the ailment is considered an emerging disease on the rise, hence the World Health Organization (WHO) introduced a new clinical classification, dengue (with or without warning signs), and severe dengue.
This classification is being implemented in countries and regions. The WHO global strategy for the prevention and control of dengue for the 2012-2020 period that proposes to reduce mortality by 50 percent and morbidity by 25 percent, was also published.
The referred meeting takes place under this premise. It is organized by the PAHO/WHO Collaborating Center for the Study of Dengue and its Vector of the IPK, under the auspices of the Cuban Ministry of Public Health, the Cuban Society of Microbiology and Parasitology, the Pan-American Health Organization (PAHO), among others.
Physicians, virologists, immunologists, sociologists, epidemiologists, entomologists, health administrators, and those interested in the topic attend the course.
Parallel to this event, which closes on August 23, are three courses dedicated to the geographic information systems (GIS) and dengue, transmission and prediction models, and good laboratory practices, as well as two meetings of experts to discuss the results of the implementation of the new clinical classification of deengue in the Americas.