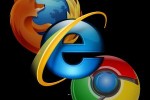 With the creation of 118 public internet access points throughout the country, Cuba is expanding its public internet access, in line with the strategy of making new technologies available for societal use, national media reported.
The internet access points will start operating as of June 4, according to a resolution from the Ministry of Communications released yesterday through the Official Gazette. These are mainly located in the provincial capitals, and from there, new navigation areas will be created at different facilities, said the Juventud Rebelde newspaper.
Cubans may request the service at any business unit of the Cuban Telecommunications Enterprise (ETECSA) that has a dedicated Internet access room.
The offer, which is marketed under the Nauta brand, includes several kinds of services, such as the activation of international email and internet navigation, at various prices, according to a Resolution from the Ministry of Finance and Prices that was released in the same Gazette.
These 118 points of service will join the already existing 200 at various hotels throughout the country, in addition to the international and domestic e-mail service provided at facilities created by the Cuban Telecommunication Company, the publication says.
The expansion of these services is part of Cuba's strategy to facilitate the population's access to new technologies, the publication explains.
Ever since Cuba connected to the Internet in 1996, access to scientific, educational, social and business sectors was prioritized, as well as that for thousands of physicians, researchers, journalists, intellectuals and artists, and other professionals.