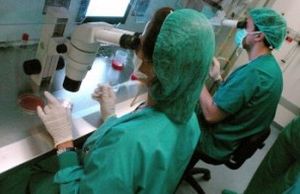 More than 40 clinical trials implemented in the Cuban central province of Sancti Spiritus have benefited the vast majority of patients, ensured specialists involved in the task.
In the first provincial workshop on the topic it was announced that all studies (over 40 since 1992) had encouraging results and allowed assessing, experimentally, various drugs, finally valued as effective and safe.
Researchers from scientific institutions in Cuba related to these procedures agreed that they helped fight these diseases, especially the malignant, and extend the life of those who have suffered them.
Dr. Tania Crombet, research director at the Center of Molecular Immunology, gave a lecture in which she explained that his institution has been successful in developing drugs that were developed from clinical trials.
Focusing on the health problem and oriented towards the product , we have made vaccines, monoclonal antibodies and recombinant proteins, which in many cases are registered by prestigious international institutions, said the specialist.
The therapeutic vaccine CIMAvax-EGF, is one of the main achievements of the Molecular Immunology Center; it is the first created for the treatment of non-small cell lung cancer, and increases the survival of patients with advanced disease.
Hospitals and Primary Health Care facilities in Sancti Spiritus continue to participate in clinical trials conducted both nationally and internationally.
According to MSc Yoandra Rodriguez, clinical research coordinator at the University of Medical Sciences Dr. Faustino Perez, the territory has the potential to increase the number of these studies, as well as of centers and patients linked to them.
TRANSLATED BY ESCAMBRAY