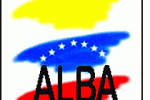 The Bolivarian Alliance for the Peoples of Our America (ALBA) holds in Havana the 4th Meeting of the Ministerial Council of the social sphere, a forum that will analyze issues on education, health, culture, and sport.
According to the meeting's agenda, the eight countries integrationist bloc will discuss among other issues the ALBA Bank's work supporting social projects, literacy and post-literacy, strengthening health care in member nations, and studies of people with disabilities.
The agenda of the meeting, to be held in one of the conference halls of the emblematic Hotel Nacional in this capital, also includes issues on culture, social security, employment, and the holding of the 5th ALBA Games, in Quito, Ecuador, this year.
The mechanism, created in December 2004, boosts grannacionales social projects, a concept that responds to the interests of the Alliance to promote relations between the countries with the human being as a priority, unlike the motivations of transnational corporations.
The bloc, comprised of Antigua and Barbuda, Bolivia, Cuba, Dominica, Ecuador, Nicaragua, Saint Vincent and the Grenadines, and Venezuela, will review in Havana the progress of its grannacionales in health, education, and culture.
The forum should conclude today afternoon with the signing of the Final Act, at the end of the meeting.
The previous meetings of the Ministerial Council of the social sphere of ALBA was held in La Paz, Havana, and Cochabamba, the latter also located in Bolivia.