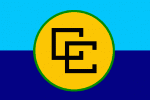 Joseph Williams, director of the Caribbean Community (CARICOM) energy program, said today that environmentally-friendly energy will have a positive impact on economic growth for the bloc's member countries.
"It is easy to see that questions like economic growth and the foreign debt are closely tied to the energy situation of our countries," Williams said during a press conference marking Energy Week in the Caribbean.
For most member states, energy is a major determinant of economic growth and competitiveness, given its universal importance to production, he said.
The cost of importing energy is a heavy burden on national budgets and is aggravating the foreign debt of many member countries, he said, noting that CARICOM spends 10 to 15 percent of its regional gross national budget (about $70 billion) on oil imports.
He called on Caribbean nations to consider developing clean energy, including natural gas, along with renewable energy options.