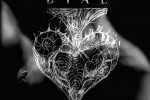 Cuban pop group Buena Fe will perform on February 22 in the U.S. city of Miami, to promote the new album, Dial, director and lead singer Israel Rojas said in this capital today.
In statements to Prensa Latina, the singer said that such phonogram, recorded by Cuba's EGREM Company, includes 13 tracks, and pays tribute to the Cuban Radio on occasion of its 90th anniversary.
The project involves two known Cuban actors: Aurora and Mario Limonta Basnuevo, and musicians Aldo Lopez-Gavilan and Juan Kemel, the latter in charge of metal arrangements.
Also on the list is Spanish singer Andres Suarez in the song "Volar sin ti" (Fly without you), and D Corazon group in the song "Corazon universidad," which distinguishes university students.
Buena Fe will tour Latin America for the first quarter of the year, which will take them to Venezuela, Ecuador and Chile.
This weekend, the group will offer three concerts at the Karl Marx Theater in Havana, the largest one in Cuba, with capacity of about 5,000 people.