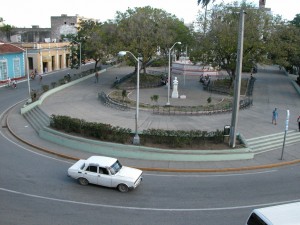 The ambitious program conceived to commemorate the 500th foundation anniversary of the ancient Cuban villages of Trinidad and Sancti Spiritus, keeps going forward.
Saylí Cruz Álvarez, secretary of the Municipal Assembly of the People's Power in Sancti Spiritus, referred to the several actions to be undertaken, among which the almost complete transformation of Serafin Sanchez Park and its surroundings is worth noting.
According to the governmental official, works have been already started to turn the former Floridita hostel area into a new market place for non-state merchants, while four nearby dwellings and the Serafín Sánchez Lodge building are already under restoration.
Alvarez also said that the churches will be painted anew in yellow colour, and the tower of the Mayor Parish Church will be illuminated. Actions on the Jesus Nazareno shrine are not possible for the moment, since its legal status is yet to be determined.
TRINIDAD GETS READY
Ancient streets and houses of the Holy Trinity village, the third founded in Cuba by Spaniard Diego Velazquez, are also being submitted to restoration for a long time now.
Moisés Rueda Fallas, vice-president of the Municipal Assembly of the People's Power in that territory, highlighted the colonial look of the village's so-called historic area after being provided with streetlamps as in the past.
He also referred to the most significant reconstruction actions being carried out in the village, which include institutions like museums and the local hospital.