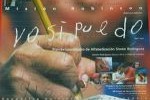 The Cuban literacy campaign method Yo Si Puedo (Yes, I Can) started its national application in Argentina, in agrcultural communities.
This method contributed to the possibility for almost 26,000 people to learn hoe to read and write in Argentina in the last years.
The first time this Cuban method is implemented at national level, through the National Registration for Agricultural Employers and Workers (RENATEA), is a rural development project, of the Argentinean Labor Ministry, said official Claudia Camba to Prensa Latina Monday.
Camba, president of the Unmep Foundation, which is in charge to carry on the Cuban literacy campaign method and the ophtalmologic plan called Vision Now, also from Cuba, said that Renatea gave a great impulse to the program starting November, and now it is taught in agrcultural communities in 15 provinces.
The provinces are: Chaco, Santiago del Estero, San Luis, San Juan, Mendoza, La Pampa, Entre Ríos, Cordoba, La Rioja, Salta, Jujuy, Tucumán, Misiones, Corrientes and Santa Fe.
Close to the end of the year on December 27, 25,925 Argentinean citizens were taught with this Cuban literacy campaign method, with the participation of thousands of Argentinean volunteers, who dedicate their spare time to this task.
Camba said this means a great recognition along all these years of work, the effectiveness of the program, the seriousness and perseverance in its application.
Since the beginning of the program in November, 183 Argentinean farmers have graduated and another 478 are still in the classrooms. Their graduation is scheduled for February 2014.