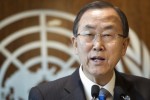 Ban Ki-moon backs peaceful solution to the crisis in Syria.
---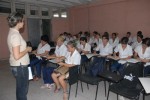 About 85,871 Medical Sciences students will go to school in the 2013-2014 school year that begins in Cuba on Monday, September 2, according to preliminary data released today.
---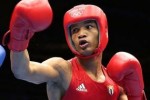 Cuban boxer Roniel Iglesias,  London 2012 Olympic champion , was suspended by the National Federation for a year due to an indiscipline committed.
---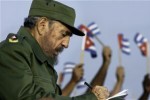 Fidel alerted  that USA and its allies ready to unleash genocide against the Arab peoples.
---
Cuba expressed its opposition to an attack on Syria."
---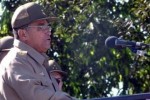 Divisional General Pedro Mendiondo Gomez, Chief of the Anti-Craft Defense and Revolutionary Air Force died on August 26 at 3.20 AM from the injuries suffered in a car accident he was involved in.
---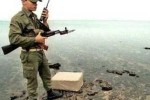 Cuban National Police has carried out 15 investigations since 2011, which allowed thwarting attempts to smuggle synthetic drugs into the country.
---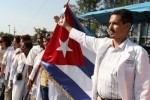 A 644-member medical contingent is taking a training course on the Brazilian health system and Portuguese Language in several Brazilian cities, before they begin offering medical services in September.
---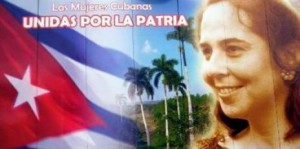 Women in the eastern city of Santiago de Cuba mark the 53rd anniversary of the Cuban Women's Federation at a site near the place where former Federation president and heroine Vilma Espin once told them that from that heroic piece of land Cuban, women would always stand firm in any front assigned by the Revolution. […]
---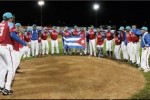 Ciego de Avila knocked out JX ENEOS of Japan 14-4 to be crowned in the 3rd World Baseball Challenge held in Prince George, Canada.
---