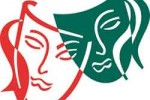 Several presentations and other activities will take place on Tuesday in Cuba to celebrate the 50th anniversary of the World Theatre Day.
At the National Union of Writers and Artists of Cuba (UNEAC) there will be shows with children, dramatic and musical theater; circus; pantomime; dance theater; puppets for adults; and humor; among other manifestations; as well as the sale of children's and critics' books
The celebrations scheduled for this day, established by the UNESCO International Theater Institute (ITI) on March 27, 1961, include the presentation of books of the Union and Tablas- Alarcos publishing houses, related to the theater.
Also, is scheduled an exhibition and sale of textiles and masks of papier mache, made by the Cuban Association of Artists and Artisans, an institution that will present its Omar Valdes Award to a group of prominent playwrights to honor their work.
A preview of "Un jesuita de la literatura" ( A Jesuit of literature) was performed at the Cafe Concert of Casa de las Americas, a play directed by the Cuban playwright Carlos Diaz and performed by Osvaldo Doimeadios.
The play, performed by this charismatic actor, is a version of the homonymous story written by the famous Cuban writer Virgilio Piñera, whose celebrations of the centenary of his birthday include a special series to take place within the season of Latin American and Caribbean Theater, Mayo Teatral, to be held from May 4 to 13 in Havana.
The International Message to mark World Theater Day was delivered by a renowned theater artist of world stature, US actor, John Malkovich, who has played a wide range of papers, which have earned him two Oscar nominations as Best Actor in the film Places in the Heart (1984) and The Line of Fire (1993).  (Taken from PL)