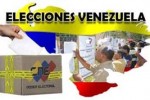 The draw to select the 462,456 voters who will work at the polling stations during the presidential elections on October 7, and in the regional elections in December 16, will take place on Thursday in this capital.
Organized and led by the National Electoral Council (CNE), the selection, to be carried out by computerized means and publicly, will involve experts from all political parties that will participate in the elections.
On March 12, the experts participated in the audit of software and data for the draw, which will also select 7,776 voters who will join the regional, metropolitan, municipal and parish boards, the CNE reported.
The technicians reviewed the material and had four days to submit their comments, after that, none of them expressed any objection and signed the accord that guarantees the reliability of the selection process, according to the same source. (Taken from PL)