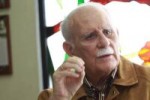 The United States demands that the Venezuelan opposition dismantle the Bolivarian Alliance for the Peoples of Our America (ALBA) and suspend cooperation with Cuba if it wins the elections in October.
The information was provided by journalist Jose Vicente Rangel on his program "Jose Vicente Hoy", broadcast every Sunday on the private TV station Televen.
In the section Confidential, which closes the program, Rangel referred to a meeting between the U.S. assistant undersecretary for Hemispheric Affairs, Kevin Whitaker, and Pedro Mario Burelli and Rocío Sanmiguel, leaders of the Democratic Unity Board (MUD).
The MUD umbrella groups 15 parties that oppose the government of President Hugo Chavez and expect their candidate, Henrique Capriles Radonski, to win the presidential elections on October 7 -an unlikely result, according to polls.
Rangel noted that Whitaker told his Venezuelan interlocutors that, if they win the elections, Washington demands the implementation of a total oil embargo on Cuba and the end of cooperation with that country, as well as the disintegration of the ALBA.
The U.S. official's intention, said Rangel, was to "put those issues on the table to assess the reactions".  (Taken from PL)