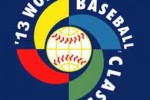 Juan de Dios Peña, a pitching coach for the Cuban baseball pre-team getting ready for the 3rd World Classic, assured that the national pitching staff will fulfil the expectations in that tournament, and announced who might be the possible starters.
In an interview to website JIT, Peña, a pitching coach with Sancti Spiritus Roosters, said that they are "working with Olympic, World Championship and former World Classic participants" and he is sure that "the Cuban pitching staff will do its job right."
He said that "the training volumes are different, according to the role each pitcher is going to have, to take not only starters, intermediate and closing relief pitchers, quite defined one from the other, around 12 pitchers in total."
Peña said the pitcher with a greatest progression percent is now Erlys Casanova (Pinar del Rio), a man that might take the place as one of the starters, together with Freddy Asiel Álvarez, Odrisamer Despaigne, Vladimir Garcia and Miguel Lahera.
As relief pitchers for intermediate work, there are left-handers Norberto Gonzalez (Cienfuegos) and Leandro Martinez (Granma), together with right-handers Ismel Jimenez (Sancti Spiritus), Dalier Hinojosa (Guantanamo), Felix Fuentes (Matanzas) and Yander Guevara (Ciego de Avila).
The job as a closing relief pitcher -one of the most transcendental in modern baseball- is saved for Yadier Pedroso, considered the best Cuban pitcher right now.
"Counting on a pitcher like Pedroso to ensure our victory is a privilege, and this doesn't mean that if the situation is quite difficult, he does not come out to start a game, but we think that the work as a closing pitcher is for him," Peña emphasized.
On the inclusion of right-hander Pedro Luis Lazo, who retired from Cuban baseball competitions but is active in the Mexican pro league, Peña said that Lazo "would improve the Cuban pitching staff."
Lazo is the Cuban pitcher with the biggest number of victories in the National Series, with 259, and was a member of the Cuban team in the two previous editions of the World Baseball Classic.