Over 800 Catholics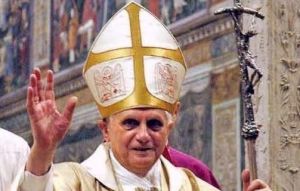 from Sancti Spiritus will go to the masses to be officiated by Pope Benedict XVI in the Cuban cities of Havana and Santiago de Cuba, during his visit to the island next March 26th to 28th.
In addition to those who will travel to Havana on their own, around 780 locals who are members of the Santa Clara and Cienfuegos dioceses, will attend the mass in Havana's Jose Marti Revolution Square.
On the other hand, some 50 church members from the local municipality of Jatibonico, who belong to Ciego de Avila diocese, will attend the mass to be held in Santiago de Cuba, where, according to a recent release by Granma daily, the Pope will visit The Sanctuary of the Lady of Charity, as well.
The apostolic journey of the Catholic Church's Supreme Pontiff coincides with the 400th anniversary of the find of Cuba's Patronese Virgin of Charity.
The Holy Father, who will be welcomed in Santiago de Cuba next March 26th after his visit to Mexico, will hold an official meeting with Cuban President Raul Castro in Havana, where he will also meet with Cuban catholic bishops.
According to the Holy See official web site, the farewell ceremony to the Pope will be held March 28th, at Havana's Jose Marti International Airport.
Diplomatic relations between Cuba and The Vatican were first established in 1935, and have never been interrupted ever since.
These bilateral links were strengthened with Fidel Castro's official visit to the Holy See on November 19th, 1996, and later on by the visit paid to Cuba by His Holiness Juan Pablo II on January 21st to 25th, 1998.