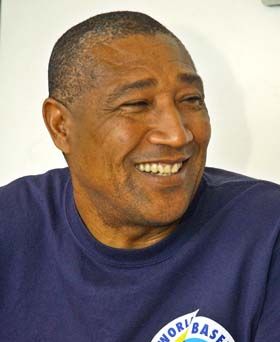 Outstanding former baseball player Lourdes Gourriel returned to his home in Sancti Spiritus after a long hospitalization in Havana due to a cardiac disorder. He said he was glad to be back and promised to stick to the prescribed medical treatment.
He also thanked the many persons who constantly asked about him both in Sancti Spiritus and in Havana.
Gourriel praised the medical attention received in Havana's Medical and Surgical Research Center (CIMEQ) as well as in Sancti Spiritus's Camilo Cienfuegos Hospital, where he was first admitted and the end of January.
While receiving visitors, Gourriel follows the national baseball series and the performance of the Cocks, the team he led during eight seasons and in which his three sons Yunieski, Yulieski y Lourdes Yunielki are currently enrolled.