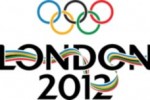 The upcoming Olympic Games in London will be the greenest in history due to the environmental actions taken in the construction of facilities, said British Ambassador to Ecuador Linda Cross. She told Andes news agency that low-cost buildings will be constructed for the Olympics and that 97 percent of the materials used were recycled, thus minimizing spendings in monetary and enviromental terms.
Cross also noted that the Olympics will leave a legacy for Londoners in the next 20 years, including a new stadium, houses and improved public transportation, organized on the basis of environmental protection.
She added that everything is ready in the country for the world sports event, whose inauguration is scheduled for July 27, with attendance of some 120 presidents.
A department attached to the British Foreign Ministry will deal exclusively with the high-level delegations during the Games, she noted.
Taken from Prensa Latina