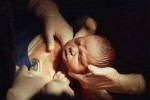 The infant mortality rate for children under five fell for Latin America and the Caribbean from 54 to 23 deaths per 1,000 live births over the last 10 years, a PAHO/WHO report says.
If this trend continues, the region will reach the Millennium Development Goals of reducing the mortality rate among children under five by two thirds by 2015, the report said.
However, there are still huge disparities among regional countries and sometimes within them, the document from the Pan American Health Organization/World Health Organization (PAHO/WHO) states, which calls for increased efforts to prevent and reduce mortality in that population group.
For example, in 2011, Haiti and Bolivia had mortality rates of 87 and 51 deaths per 1,000 live births respectively, compared with 19 in Colombia, eight in Chile, and six in Cuba, the text adds.