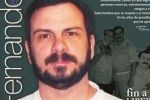 A guayabera shirt owned by antiterrorist fighter Fernando González Llort, one of the five Cuban heroes held in US prisons, was donated to the Guayabera Socio-Cultural Project in Sancti Spiritus.
Gonzalez's wife Rosa Aurora Freijanes handed over the shirt during a homage ceremony held in Havana by the Miami Alianza Martiana. The ceremony was attended by Ricardo Alarcon, president of the National Assembly of the People's Power; Max Lesnik, president of the Alianza Martiana and director of Radio Miami and by Ciro Bianchi, writer and promoter of the project in Havana.
The typical Cuban farmer shirt became popular throughout the island in the XIX and XX centuries, thus turning into an essential garment for men.
An essay on the origin and characteristics of the guayabera entitled La guayabera en su cuna insular, will be presented at the book fair event in Sancti Spiritus.