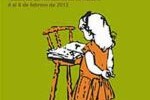 Cuba expects delegates from 50 countries to the 2013 Pedagogia Congress, which will be in session in February, said Cuban Education Ministry International Relations director Alfredo Diaz.
Diaz said to Prensa Latina that despite the negative effects of the world economic crisis, a wide participation is expected, including the Ministers of Bolivia, Venezuela, Mozambique and Ecuador.
The event celebrated for the first time in 1986, will contribute to the unity of teachers, including activities such as conferences, symposiums, roundtables, panels and specialized visits.
Among the topics to discuss there is the formation of values and citizen education, the initial and permanent training of teachers, scientific education before the challenges and others.
One of the most debated topics was the Cuban literacy (learning to read and write) method known as Yo Si Puedo (Yes, I Can) that has reached to people from 28 countries of the world.