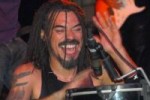 The Cuban capital hosts the Peace and Love Festival at the San Carlos de la Cabaña Fortress on Friday and Saturday, with the support of the Cuban Art Factory project led by renowned Cuban musician X Alfonso.The event, which originated in Sweden, will feature artists from the two countries. Performing at the two-day festival, held in Havana for the second time, will be Swedish artists and bands, including Timbuku and Friends, Veronica Maggio, Maskinen, The Baboon Show and Little Marbles, while Cuba will be represented by Carlos Varela and X Alfonso, as well as the bands Síntesis, Interactivo, and Anonimo Consejo.
Festival President and co-founder, Urban Naslund, has said that the festival has also been held in China, Chile and Moldavia, since it is an opportunity to exchange experiences with other cultures.
Peace and Love, which started in Borlänge, Sweden in 1999, is the largest festival in the Scandinavian country and has an outspoken message of solidarity, diversity and understanding. It is also part of an organization involved in other projects besides the festival in Borlänge.
Since its very beginning, it has featured renowned musicians, such as Bob Dylan, Manu Chao, Alice Cooper, Keane, Patti Smith, Jay-Z, Damien Rice, Alice in Chains, Ziggy Marley, Latin Kings, Motorhead, Suzanne Vega, Sex Pistols, Chris Cornell, and the New York Dolls. (Taken from RHC)