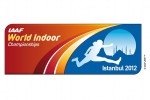 Eleven Cuban athletes will participate in the IAAF World Indoor Championships to be held in the city of Istanbul, Turkey, from March 9-10, local authorities said.
According to the Cuban Athletics Federation, the team will be headed by hurdler Dayron Robles, Olympic champion in Beijing-2008, and triple jumper Yargelis Savigne, world champion in Berlin-2009.
Other outstanding figures are vaulter Lazaro Borges, runner-up world champion in Daegu-2011, and triple jumper Mabel Gay, silver medalist in Berlin-2009.
The men´s roster also includes triple jumpers Alexis Copello and David Girat, shot-put thrower Carlos Veliz, 60-meter hurdler Orlando Ortega and heptathlete Yordanis Garcia.
Meanwhile, the women representatives also include pole vaulter Yarisley Silva and shot-put thrower Misleydis Gonzalez.
Two years ago in Doha, Cuba won one gold (won by Robles), three silver and one bronze, finishing in the sixth place.  (Taken from PL)