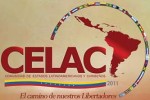 The Community of Caribbean and Latin American States (CELAC) consolidates an environmental agenda which allows to identify regional problems and move towards a more united region, said a Bolivian expert in this capital.
Rene Orellano, head of the Bolivian delegation for environmental issues and sustainable development, told Prensa Latina that this has been, in his opinion, the most important political result of the meeting held in this capital last week.
The Ecuadorian capital hosted the 18th Meeting of Latin American and Caribbean Ministers of Environment, which paved the way for the first meeting of the CELAC Environment ministers.
Orellano, one of the most active participants in the Quito meeting, said that this forum allows taking speedy steps prior to the United Nations Rio+20 Conference, where participants are expected to agree on common responses to the emergencies of the region.
The Bolivian representative said that the Latin American and Caribbean ministers of Environment have opened doors by identifying some topics related to the creation of a sustainable development vision and adopting specific agreements that allow CELAC to agree on a comprehensive agenda.
Orellano made reference to a paragraph in the Quito Declaration on the need to achieve a new inclusive, binding and fair international economic order, because the current one has proven to be ineffective and has been strongly criticized for leading countries to a situation of crisis and increasing poverty. (Taken from PL).