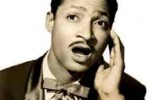 The Benny More Festival will open today at Santa Isabel de las Lajas, a city located in the central-southern province of Cienfuegos, where the main Cuban popular singer of the 20th century (1919-1963) was born.
With the performance of Frank Fernandez, one of the virtuoso pianists in the contemporary world, and the Symphony Orchestra from the eastern city of Holguin, the opening gala of the Festival, which runs until Sunday, December 2, will be held in the hometown of the singer.
This time, the festival will be also dedicated to the centenary of Cienfuegos singer Paulina Alvarez, baptized as the Empress of Danzonete (a Cuban popular dance), and local musicians Rafael Lay, former director of the famous Orquesta Aragon, Efrain Loyola, and Felito Molina.
During the opening, in the hometown of the so-called "El Barbaro del Ritmo," following tradition, locals and guests will walk to his grave and lay a wreath.