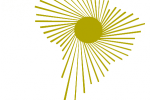 Venezuelan Foreign Minister Nicolas Maduro said that the member countries of the Bolivarian Alternative for the Peoples of the Americas (ALBA) will require the immediate cessation of the U.S. blockade against Cuba in the Summit of the Americas, to be held in the city of Cartagenas, in Colombia.
Consultations are currently being carried out by the ALBA, not only among its members but with other nations to reach a final decision about whether to attend the Summit of the Americas, and on stances to be assumed at this meeting set for April. Maduro told the Prensa Latina news agency.
ALBA has been very clear about the exclusion of Cuba, even in these regional meetings or in others, after already demanding what the UN has endorsed for numerous times and all countries around the world: the cessation of the harassment on Cuba, Maduro added.
Maduro attends the foreign ministers' meeting of the Union of South American Nations (UNASUR), which takes place in this capital and while referring to the challenges of Latin America at this time, he stated that there are people that likes to look towards north and look down on the union of South American and Latin American States. (Taken from PL)