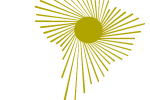 The integration movement in Latin America and the Caribbean opens today many opportunities for Cuba and other nations as part of that process, with the existence of the Bolivarian Alliance for the Peoples of our America (ALBA).The vice president of the Council of Ministers of Cuba, Ricardo Cabrisas, made those statements to Prensa Latina on Saturday, following the assembly of the Chamber of Commerce of Cuba (CCC) to review the worked carried out in 2011.
This process should strengthen even more as a result of the recent creation of the Community of Latin American and Caribbean States, in a joint work that must be successful, amid the current global economic situation, added Cabrisas.
Regarding the contribution of the Chamber of Commerce of Cuba to the promotion of exports and the efficient reduction of imports, Cabrisas said that a very important effort is being made in accordance with the economic and social guidelines.
He added that new things and some results have been seen, but there is still much to be done.
At the closing of the assembly of the CCC associates, the minister of Foreign Trade and Foreign Investment ( Mincex), Rodrigo Malmierca, talked about the special moment in which this meeting is held, making reference to the world economic crisis which has resulted in the increase of food prices, among other factors. (Taken from PL)