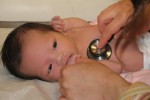 Cuba has reported so far this year an infant mortality rate of 4.3 percent per 1,000 live births, lower than the 4.9 percent registered in 2011, when it reached the lowest level in the region, sources from the sector said on Monday.
---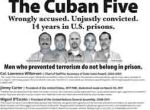 A full-page ad published today in The Washington Post demands the immediate release of five antiterrorists Cubans unjustly sentenced in the U.S. since 1998. The advertisement, placed in the US capital daily by the National Committee to Free the Cuban Five, appeard thanks to the efforts of more than 325 organizations that contributed with […]
---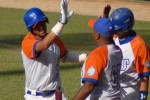 With a knockout victory (11×1), Sancti Spiritus has Matanzas up against the walls and achieved the third victory in the seven-game playoff of the West zone in the 51st Cuban baseball national season.
---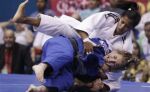 Sancti Spiritus's female judo athlete Dayaris Mestre was awarded one of the four gold medals won by the Cuban team at the Pan American Judo Championship.
---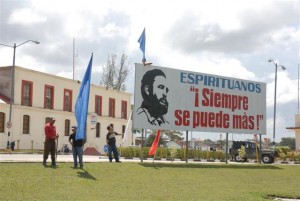 Everything is ready in the central Cuban territory of Sancti Spiritus for the commemoration of the International Workers's Day next May 1st. Locals will march along the main avenues and streets up to the Serafin Sanchez Valdivia Revolution Square.
---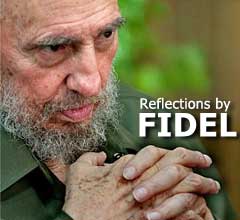 Cuban Revolution leader Fidel Castro wrote a recent article in which he denounced that Washington is promoting destabilizing plans aimed at toppling the Bolivarian government headed by President Hugo Chavez.
---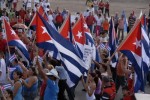 Over one thousand representatives of 162 trade unions, social movements and of solidarity with Cuba, from 62 countries will participate in the parade on May 1 in support of the social project started on the island in 1959.
---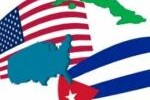 The first National Meeting of Cuban Residents in the United States will take place on Saturday in this capital, in order to deepen the relationship between migration and Cuban society.
---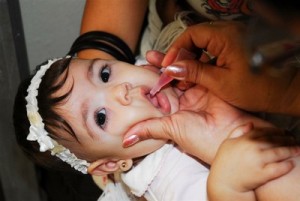 Over 20 000 children were reported vaccinated against poliomyelitis in Sancti Spiritus, at the conclusion of the second phase of the 51st anti-polio vaccination campaign carried out throughout the island.
---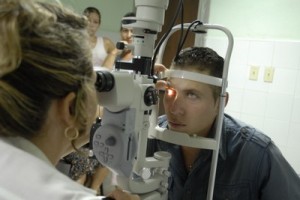 Corneal transplantations have been resumed in Sancti Spiritus's Camilo Cienfuegos Provincial General Hospital, a service that was stopped here one year ago.
---