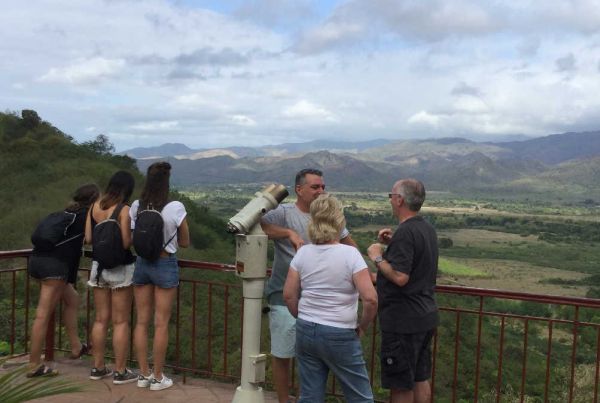 With a view to promoting the possibilities of several sites in the province to welcome foreign visitors interested in rurality, adventure and landscaping, the central Cuban territory of Sancti Spiritus will be part of the 12th Nature Tourism Event, Turnat 2019, next September 26 to 28.
According to the program announced by Ecotur S.A. Tavel Agency, Cuba's leading nature tourism event, to kick off September 23rd in the Ciénaga de Zapata, province of Matanzas, will be extended to Cienfuegos and Trinidad, essentially.
Hiking, ecotourism and fluvial tours, bird watching, canopy, kayak crossing, diving and sport fishing are among the options available for travel agents, tour operators and specialized media who will visit Trinidad.
In this territory, they will also have the possibility to tour the city's historic area, the Valley of the Sugar Mills and the Manaca Iznaga Tower, as well as the Guaurabo River, gateway of Spanish colonizers into this southern Cuban territory.
In the city of Sancti Spiritus, the visitors will be welcome to visit Tunas de Zaza wildlife refuge and the Lomas de Banao ecological reserve, two protected areas of great biodiversity that where several environmental projects are being fostered.
The event, which will coincide this year with the celebration of the International Tourism Day on September 27, have traditionally been attended by representatives of Canada, the United States, Mexico, Costa Rica, Spain, Portugal, United Kingdom, France, Germany, Russia, China and Australia, said Ecotur S.A. officials.