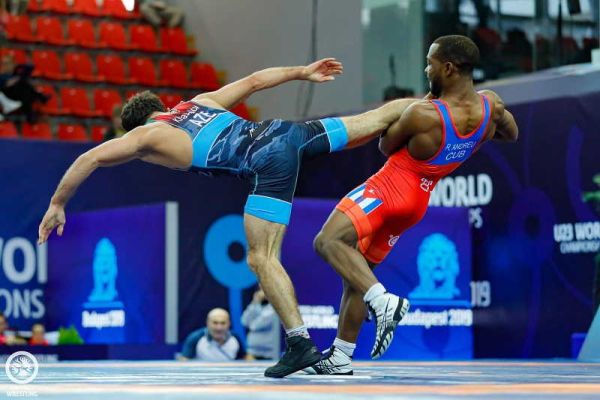 Cuban Reineri Andreu (57 kg) won the crown in the U23 World Wrestling Championship 2019, based in Budapest, Hungary.
Andreu, owner of another title and a seventh seat in these events (in the 2017 and 2018 editions) respectively, defeated 10-0 Kazakh Adlan Askarov in the grand final.
The outstanding Cuban wrestler debuted winning 7-3 over Azeri Afgan Khashalov and then had a very tough contender in Chinese Wanhao Zou, whom he beat in quarterfinals by being the one who scored the last point in a bout that had finished tied 5-5.
Once in semifinals, he defeated 8-2 Russian Ramiz Gamzatov, according to the official website of the contest.
The other Cuban competing yesterday, Yonger Bastida (92 kg), won the bronze medal vs Georgian Demur Megeneishvili.