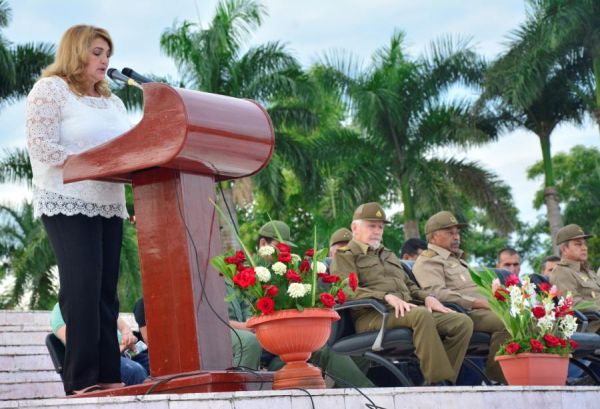 Commander of the Revolution Ramiro Valdés chaired in Yaguajay, Sancti Spiritus, the tribute event to the 60th anniversary of the constitution of Las Villas North Front
The legacy of revolutionary unity patriotism, and determination constructed 60 years ago by Camilo Cienfuegos and his comrades in the Las Villas Northern Front was emphasized here during an event and military ceremony on the occasion of the founding of this Rebel Army front in Sancti Spiritus, central Cuba.
The ceremony was attended by Comandante de la Revolución Ramiro Valdés Menéndez, Political Bureau member and a vice president of the Councils of State and Ministers.
The tribute was held at the Camilo Cienfuegos Historical Complex, located opposite the former garrison of dictatorship forces, which the Hero of Yaguajay captured on December 31, 1958, after an 11-day siege. Also chairing the event was Central Army chief officer, Division General Raúl Rodríguez Lobaina, member of the Party Central Committee.
Deivy Pérez, Party secretary in the province, delivered the central remarks, emphasizing Camilo's ability to unite revolutionary forces, and lead the battle in the region both militarily and politically.