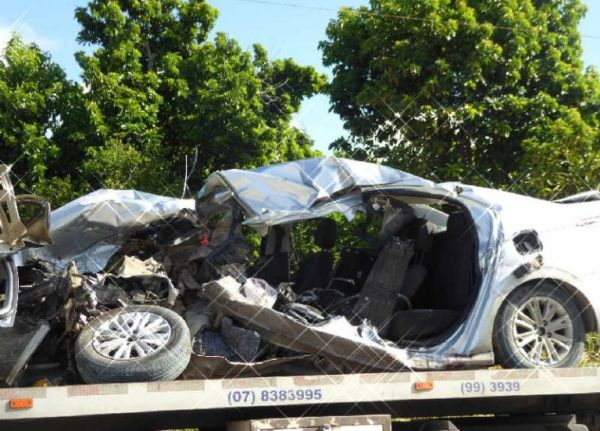 The accident occurred early this Thursday in the area of ​​Barquero, on the Carretera Central about five kilometers away from the municipality of Jatibonico, in Sancti Spiritus
Four people were killed and one injured as a result of a massive traffic accident that took place early Thursday on the Carretera Central, in the area known as Barquero, about five kilometers away from the town of Jatibonico.
The event resulted in the death of Yamel Aquilino Rojas Machado (31), Yoannys García Duani (32), Yordys Segura Rojas (27), and Yaritza Hernández Rojas (35) all of them from the municipality of Guáimaro, in the province of Camagüey, who were travelling on the tourist car with T 014718 registration.
The injured person was Keila Mía Rivero Hernández, a nearly three-year-old girl who was also traveling in the tourist vehicle. She suffered severe traumas and was admitted in the pediatric hospital of Sancti Spíritus in critical conditions.
The accident occurred when the aforementioned tourist car, which was travelling from Havana to Camagüey, hit a private passenger truck that was coming from Camagüey to the province of Cienfuegos.
Captain Yéster Reyes Marrero, first officer at the Provincial Transit Section, told the press that the road there is in good condition as well as the corresponding traffic signs. There is also good visibility because it is a straight highway with wide walks on both sides, he added.
As Reyes Marrero said, an accident is considered massive when three or more people are killed and / or more than nine are injured.
Experts from the Ministry of the Interior are already investigating to determine the causes of this unfortunate event.
By Israel Hernández / ACN