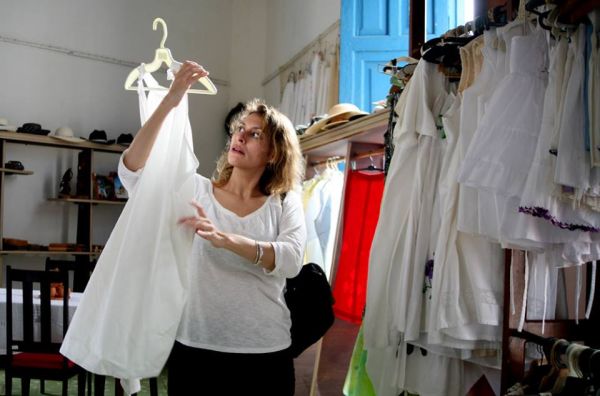 After being examined inch by inch by several members of the World Crafts Council (WCC), the third village of Cuba has become the island's first to be registered as World Crafts City
The announcement was made by Roberto Ponce de León, director of the Cuban Fund of Cultural Assets in Sancti Spíritus who, a few months ago, accompanied the group of experts led by Alberto de Betolaza, WCC president for Latin America, during their visit to the village.
This title is a recognition to the long history of handicrafts in the City Museum of the Caribbean, especially in the embroidery and unraveling techniques which are both practiced either by women or men.
The specialists could appreciate the boom of the workshop Siempre a Mano, ran by artisan Mery Viciedo; the Project Entre hilos alas y pinceles, led by painter Yudit Vidal Faife; and the deep-rooted tradition of ceramics works of the Santander family.
The recognition of Trinidad as World Crafts City will be handed over soon in a public ceremony with the participation of members of the jury, artists and authorities from the territory, as well as investigator Cristina González Bécquer, major promoter of the proposal.
(With information from Lisandra Gómez and Juan Carlos Naranjo).