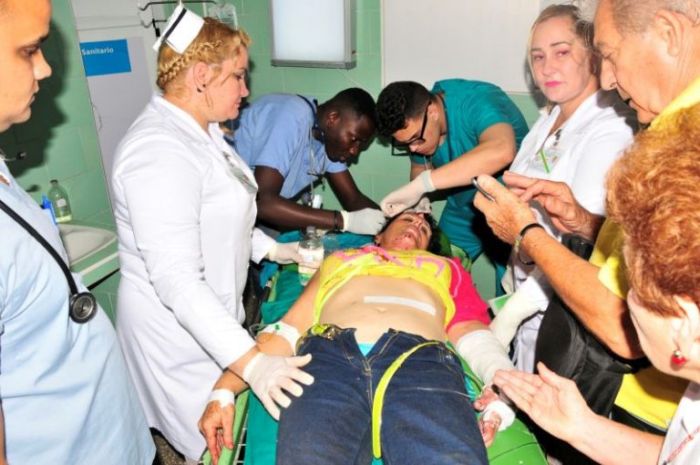 One person dead and twenty injured is the result of a traffic accident occurred early Monday on the Carretera Central (Central Highway), in front of the Provincial Psychiatric Hospital, near the city of Cabaiguán.
According to eyewitnesses the accident took place when a truck traveling towards the city of Sancti Spíritus crashed with a Transtur bus, from the province of Cienfuegos, which was traveling in the opposite direction.
Most of the injured people are being treated in the Sancti Spiritus Camilo Cienfuegos University Provincial Hospital.