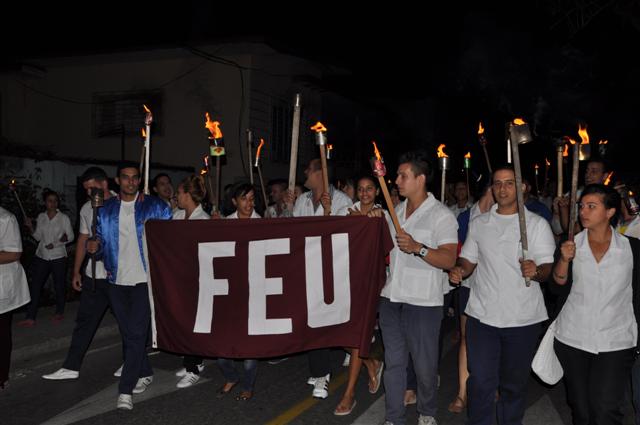 University students will lead the traditional March of the Torches this Saturday in Sancti Spíritus following the example of those who did not let Jose Marti's legacy die on January 27, 1953.
The homage will be started at eight o'clock in the evening when a wreath will be laid in front of Jose Marti statue in the university prior to a video presentation in which Fidel Castro talks about the Cuban apostle.
According to Belkis León Gómez, from the Young Communist League in the territory, the parade will be concluded at the Serafín Sánchez Park, where a cultural show has been announced with the participation of local artists.
Similar activities will be held in the rest of the municipalities of the province.