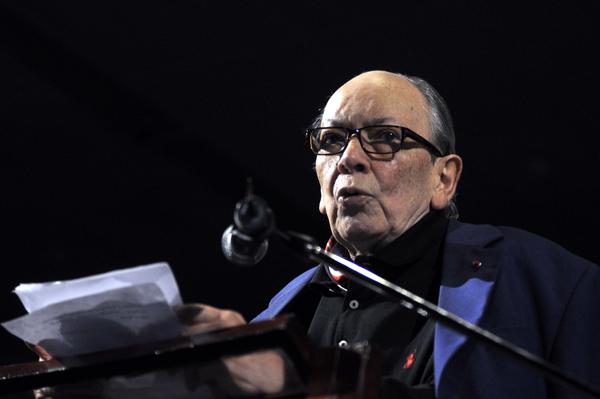 The only event sponsored by the Hermanos Saíz Association (AHS, in Spanish), in which mass media are analized from the theoretical point of view, will be held from May 9th to 13th  in this central Cuban territory
Alfredo Guevara, one of the promoters of the Cuban cinema structuring and the expansion of the Latin American cinematography, will be present in the discussions to take place this week in Sancti Spíritus, among young people from several parts of the country.
This will be an ideal occasion to honor the 90th anniversary of the birth of Alfredo Guevara, known as the father of the International Latin American Film Festival, since representatives from around 10 Cuban provinces will meet here to discuss what's going on in the mass media.
The event, to take place from May 9th to 13th, will include various activities such as a panel about the life and work of Alfredo, an exhibition with unpublished photographs of the also founder of the Cuban Institute of Cinematographic Art and Industry, as well as the premiere of the documentary Alfredo Guevara: a revolutionary and a filmmaker as always, by Manuel F. Jorge Pérez.
According to Jairo Alberto Pacheco, vice president of the AHS organization in Sancti Spiritus, this year's forum is already regarded as a qualitative leap because of the number of proposals and, above all, because of the participation of journalism students from all the universities of the island.
Another special moment of the youth meeting will be the tribute to the 90th anniversary of the birth of Ernesto Guevara. For this purpose, a visit will be paid to Manaca Ranzola, in Fomento, former headquarter of Che as leader of the Frente de Las Villas (Las Villas Front), which will serve as closure of the event.