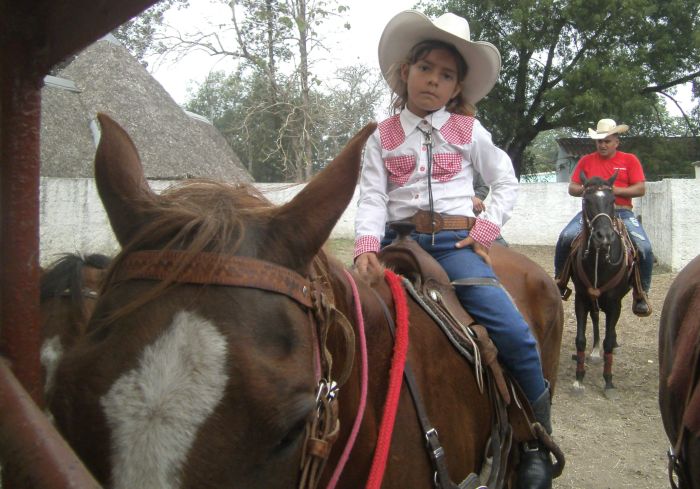 Since the very moment her performance was announced, spectators stood up to applaud the eight-year-old girl, long before she and her mare started the run among the barrels
Some shouted encouraging phrases while others cheered her name because María Carla Santana Cruz stole the show each time she went into to the rodeo track, at Havana's Rancho Boyeros Fair.
She rides safe on Rubia (Blonde) —as she affectionately calls her mare—, dressed in her cowgirl outfit, just the she always does when she performs in the different shows she attends, inside or outside the province.
The girl participated in the Rancho Boyeros Fair for the first time in 2017, invited by Anadelio González, president of the Ibero-American  Rodeo Confederation and the Cuban Society of Rodeo Cowboys. That same year she was awarded the title of National Pioneers' Horsewoman, which had been only granted once before in 1977 to Saily Pérez Rizo.
But María Clara has another link with this rodeo environment. According to her parents when she was only four years old, they had to bring her to the Delio Luna Echemendía Fair of Sancti Spiritus to be included in the Equine Therapy program as prescribed by her doctor.
Before the closure of the Rancho Boyeros event, Maria Clara was selected to join a team of high ranking rodeo representatives in a competition against Estados Unidos, Costa Rica, Mexico and Guatemala.