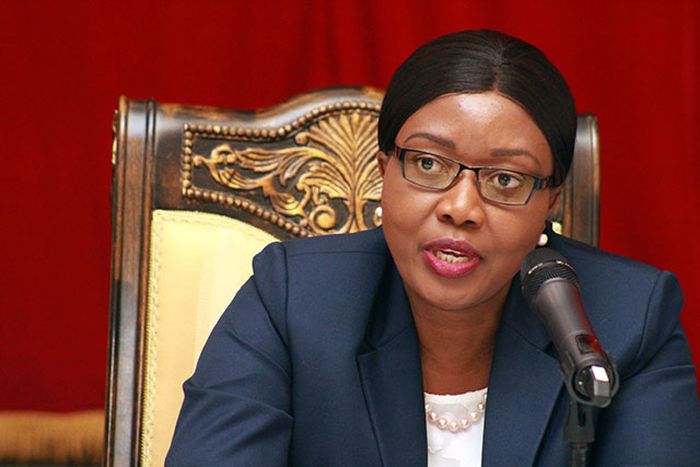 The visit of Mrs. Saara Kuugongelwa-Amadhila will help to boost the already fruitful political and cooperation ties that exist between the two countries
Namibian Prime Minister Saara Kuugongelwa-Amadhila will start an official visit to Cuba this Tuesday, during which she will hold talks with the nation's authorities.
According to the Cuban Foreign Ministry, the visit will last till next Friday, and it will be an opportunity for the parties to give new samples of their excellent bilateral relations.
Cuba and Namibia established diplomatic relations on March 21, 1990, from the same day of their independence, which is a symbol of the close historical ties between the two nations.
A few days after the independence of Namibia, medical collaboration began between Cuba and Namibia, and currently 111 Cuban collaborators work there, 88 of them in the health sector.
Cuba has supported in these more than two decades of links the training of Namibian professionals in the Island, which today amount to 1,090, including graduates of health specialties.
The visit of Mrs. Saara Kuugongelwa-Amadhila will help to boost the political and cooperation ties that are already fruitful in international forums, by defending common positions.
Among the main issues of work in the international arena is the struggle for justice, equality, and respect for human rights, self-determination and independence of states and against foreign interference.
Cuba has repeatedly thanked the traditional and unwavering solidarity of Namibia in the forums of the African Union and the United Nations, in the battle for the lifting of the economic, commercial and financial blockade of
the United States against the Cuban people.
There were many expressions of solidarity expressed by the government and the Namibian people on the occasion of the death of Commander in Chief Fidel Castro, especially the heartfelt words of President Hage G. Geingob, during the tribute to the historic leader of the Revolution in the José Martí Revolution Square, in November 2016.
After Hurricane Irma passed through Cuba, Namibia donated one million dollars for the recovery of the country, despite the financial crisis it faces.