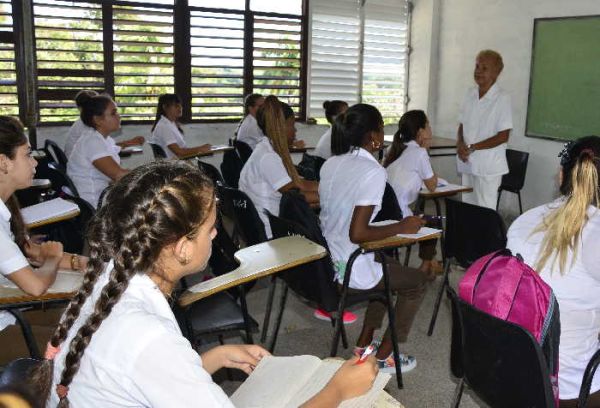 The University of Medical Sciences of Sancti Spiritus reopened its doors to welcome almost 700 new students this year
According to the information provided to Escambray by Pedagogical Sciences Doctor David Morales Herrera, general secretary in this university, 531 of the students were admitted in higher education careers like Medicine, Nursing, Imaging and Radio-Physics, Stomatology, Health Rehabilitation and Hygiene and Epidemiology.
Likewise, 115 high school graduates began mid-level technical courses prior to their future work in the surveillance and anti-vector progam.
The source also referred to the opening of short-cycle careers next October according to the resolution already announced by the Ministry of Higher Education which will include Nursing, Electromedicine, Hygiene and Epidemiology and Pharmaceutical Services, among others.