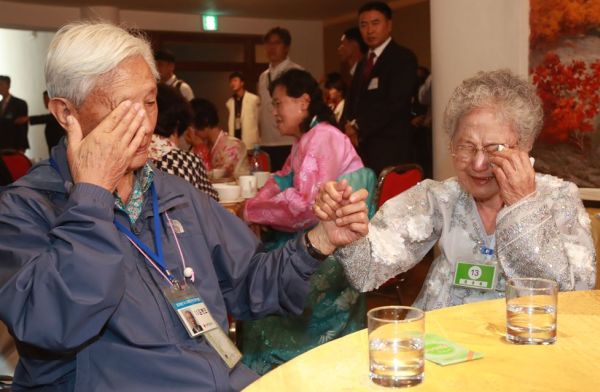 Dozens of elderly Koreans have met for the first time since their families were broken apart nearly 70 years ago
The event was held from Monday to Wednesday at Mount Geumgang Hotel, North Korea, where locals were able to spend a total of 12 hours with their long-lost relatives from the south.
According to www.koreatimes.co.kr the participants could have lunch separately instead of in a group, to allow them more privacy. They were also given an additional hour to spend together on their last day.
Another session of reunions will be held from Friday through Sunday at the same location.
Holding reunions in August was one of the agreements in the Panmunjeom Declaration reached at the summit between President Moon Jae-in and North Korean leader Kim Jong-jun in April.
It is uncertain whether participants will be able to meet again. Most of the surviving members are in their 70s and older. Aside from them being elderly, there are still thousands of others who have yet to meet long-lost relatives.