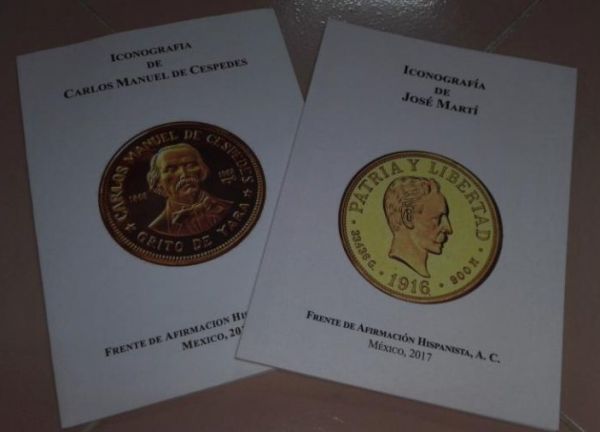 The publication is a real tribute to the 150th anniversary of the beginning of our independence struggles
Renowned Sancti Spiritus writer Liudmila Quincoses Clavelo is back in the news, not because of her singular poetry or her sui generis International Love Letter Contest, but for dedicating her efforts to carry out historical research.
At the request of the Frente de Afirmación Hispanista, A.C, from Mexico, Quincose examined a great deal of images of Carlos Manuel de Céspedes to develop the first recognized iconography of that great man. This would be a tribute to the 150th anniversary of the beginning of the Cuban liberation war started by him on October 10th, 1868.
"With no previous similar investigations about this hero, we made a compilation since the first daguerreotype made back in 1844, to the drawing by Esteban Valderrama, published in El Heraldo de Cuba newspaper, in 1914. We had to travel to the Cuban eastern province of Granma where we found the best assistance in the Casa Natal de Céspedes (Céspedes Brithplace Museum) and the Plaza de la Revolución (Revolution Square) in the city of Bayamo", she explained.
In about thirty pages, Liudmila Quincoses Clavelo and a team of the Frente de Afirmación Hispanista unveil old and rarely seen images with an exquisite quality. But this work was preceded by the Iconografía de José Martí (Iconography of Jose Martí), a reissue of the one made in 1920.
As a result of these investigations, the text shows little publicized photographs such as the first known portrait of the Apostle, from his school days in 1862, together with Manuel Mantilla, published in the Revista de Cayo Hueso (Key West Magazine), 1894. It also includes images of the largest urban-scale monuments that exist throughout the island, like the one located in Parque Marti (Marti Park), in the city of Cienfuegos, discovered on August 9, 1906, and that of Palma Soriano, Santiago of Cuba, erected in 1912 in the same place where the remains of the National Hero were exhibited on May 24, 1895.
"This project was an idea of Fredo Arias de la Canal, director of the Frente, an institution dedicated to the strengthening, substantiation and dissemination of culture in Spanish-speaking peoples. The association donates the books it produces, therefore, those interested in consulting both volumes can do so at the Rubén Martínez Villena Provincial Library of Sancti Spíritus, where several copies have been already received", she added.
Recently, Liudmila Quincoses also published with that Mexican institution the books: Antología de la poesía oral-traumática y tanática and Antología de la poesía oral-traumática y lunar.