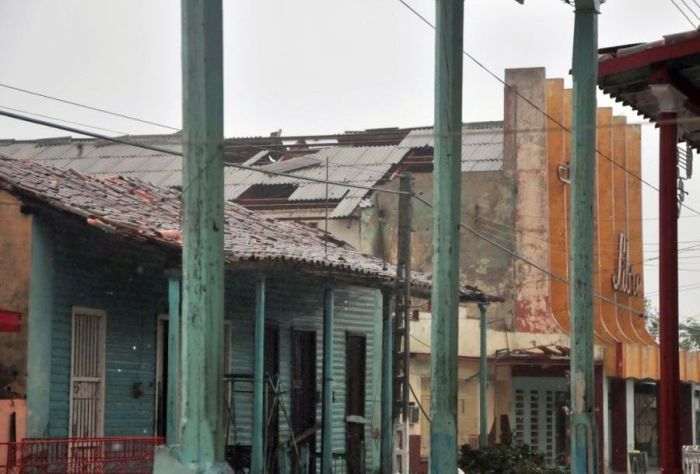 The project includes donations of roofs, mattresses and technology for local mini-industries for the production of construction materials
Cuba efforts to recover the damage caused by Hurricane Irma in the municipality of Yaguajay, Sancti Spiritus, will receive the support of an international cooperation project through a 700,000 euros budget allocated by the European Union.
Implemented by the United Nations Development Program (UNDP), the project plans to provide houses with safe roofs, to supply local construction  brigades with specialized equipment and training, and to create four mini-industries for the production of building materials, among other contributions.
According to Ignacio Pérez González, head of the Department of International Relations at the Provincial Assembly of People's Power, the project will benefit 7, 950 people who will receive 820 modules of safe zinc roofs and 2 520 mattresses. On the other hand, 12 brigades were organized whose members will be trained by Mexican experts and workers from the Cuban eastern region who have the experience of the work carried out there after the passage of Hurricanes Sandy and Matthew.
These brigades will build four pilot homes in Perea, Itabo, Venegas and Seibabo districts; while the mini-industries will manufacture materials for an average of 2,300 homes per year, which could help 6,900 people.
The project, which will favor the most vulnerable families, foresees the restoration of the living conditions of the affected persons as immediately as possible, and the strengthening of the capacity for local productions that contribute to increase the resilience during the recovery period.  In addition, it will guarantee employment to 60 workers in the future mini-industries.