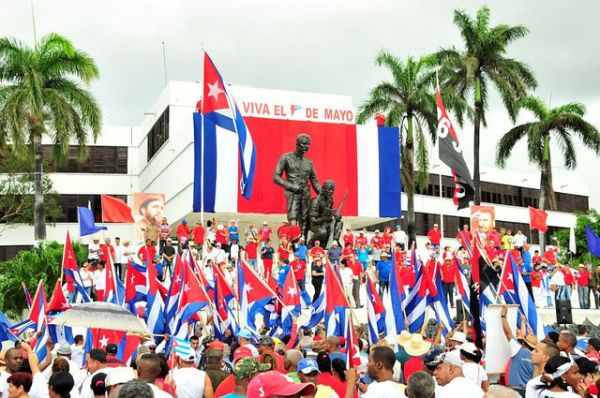 Like every year, May Day parades will take place in all municipalities of Sancti Spiritus with the participation of workers and people in general
Sancti Spiritus's Health Workers Trade Union, made up of more than 20 000 members, will head the parades to take place in the different municipalities of the territory to mark the International Workers' Day.
According to Deisy Torres Ramírez, acting general secretary of the union in this central Cuban province, such recognition is due to the comprehensive results achieved in various health indicators, including the infant mortality rate of 2.0 per 1,000 live births, the lowest reported in the country at the end of 2017.
The union leader also highlighted the more than 44 200 surgical procedures performed last year, as well as the increase of medical consultations (over 265 800).
Investment, repair and maintenance programs were carried out in different medical institutions to improve the living and working conditions of the health personnel of the territory, which also hosted the national celebration for the World Health Day.
Doctors, nurses, health technologists and representatives of the anti-vector campaign, all of whom are protagonists of these achievements, are committed to continue betting on greater efficiency and quality of medical care, added Torres Ramírez.
The International Workers' Day program of activities also includes tributes to retired people, union leaders and health cooperators, among them the members of the first Cuban medical brigade that fulfilled internationalist mission in Algeria in 1963.