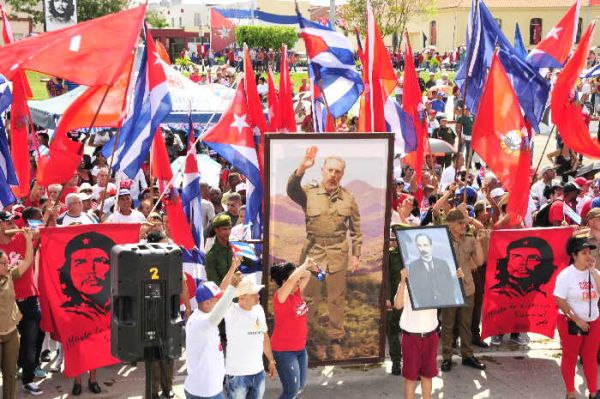 Hundreds of thousands of local residents marched in Sancti Spiritus this May Day with the commitment to continue the legacy of the eternal Commander in Chief
Cuban Minister of Education, Ena Elsa Velázquez Cobiella, described the May Day Parade staged in Sancti Spiritus as  "massive, enthusiastic, disciplined, with a great deal of commitment and as a clear reflection of the continuity of the Revolution".
Speaking to Escambray the minister acknowledged the initiatives developed for the commemoration and said that the education workers, whom she represents, shone as they marched along the Major General Serafín Sánchez Valdivia Revolution Square.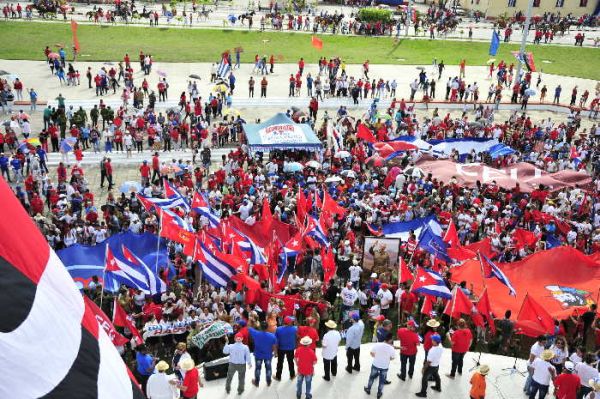 At 7:30 a.m. the voice of the undefeated Commander in Chief Fidel Castro was heard in one of the statements dedicated by him to the workers.  After that, Mercy Rodríguez Crespo, general secretary of the Workers' Trade Union (CTC) in the territory, referred to the major economic, political and social achievements  during the last twelve months.
The Health Workers Trade Union were the first to exhibit the conquests achieved in this sector such as the infant mortality rate of 2.0 per 1,000 live births, the lowest reported in the country at the end of 2017.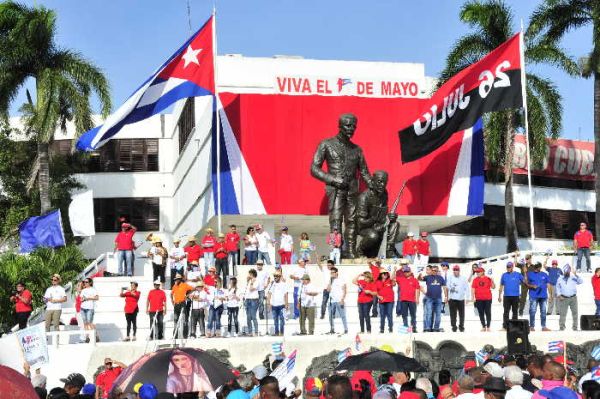 For almost three hours, the workers and their families paraded in front of the Serafin monument, accompanied by the images of Che, Camilo, Raúl and many other leaders.
The march was concluded with a block of young people representing those who will be in charge of making each dream, each achievement, come true  as part in this process of continuity that the Cuban Revolution is undergoing.