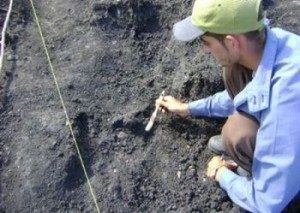 Disseminating the importance of the archaeological heritage of Tunas de Zaza, in southern Sancti Spiritus, is one of the objectives of the Summer Archeology Course 2018 that began on Tuesday and will end on this Thursday.
In addition, it shows the archaeological evidence that was collected in three expeditions in the area, the first between November 8 and 12, 2017, the second from 17 to 20 of the same month and the third from January 18 to 20, 2018.
The course is hosted by the Interpretation Center of the City, the fourth village founded in 1514 by the Spanish conquerors, where on Tuesday a documentary was shown that recalls what happened during the Summer Archeology Course 2017.