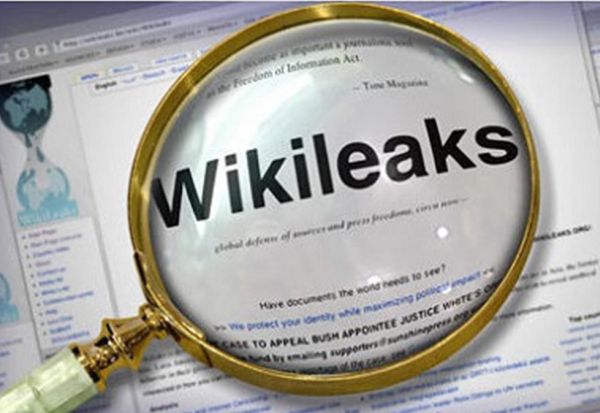 For the founder of WikiLeaks the Ecuadorean president had already decided to end his asylum but had not yet officially given the order
Wikileaks founder Julian Assange's lawsuit was rejected Monday by an Ecuadorean court after the whistleblower sued the government over violation of his fundamental rights as amid his stay in the country's London embassy as an asylee.
Assange, speaking from the Ecuadorean embassy in London via teleconference, pointed out that, Ecuador is seeking to end his asylum in its London embassy and hand him over to the United States, citing a new set of rules governing his residence at the Andean nation's diplomatic mission as evidence.
The lawsuit challenges the new rules, which require him to pay for medical bills, phone calls and clean up after his pet cat. Assange's lawyer said that his client would be appealing the decision and that another hearing would take place in the near future.
During the hearing, Assange said the new rules were a sign Ecuador was trying to push him out and said Ecuadorean President Lenin Moreno had already decided to end his asylum but had not yet officially given the order.
Regarding the question of whether it's in the State's interest to maintain the asylum, a source at the foreign ministry stated that Mr. Assange may keep his asylum if it is in his interest if he abides by the rules the judge has deemed constitutional.
His comments prompted the South American country's top government attorney, Iñigo Salvador, to interrupt him and warn him not to make political statements during the proceedings.
Assange's possible handover was also hinted by former President Rafael Correa in an interview with RT. Correa, during whose leadership Assange was granted asylum in the embassy, also mentioned that he is an Ecuadorean citizen since 2017 and deserves his fundamental rights to be protected by the country.
Court officials told journalists they could not record any of the statements made during the hearing.
Salvador did not directly respond to Assange's allegations, but he had told reporters last week Assange was welcome to stay in the embassy with the new rules. He also said the United Kingdom in August had assured Assange would not be extradited if he left the embassy, where he has lived since 2012.
The new rules, against which WikiLeaks lawyer filed a lawsuit, Assange is responsible for getting his own food thereby increasing his risk of arrest by U.K. authorities. His visitation rights have also been restricted.
Ecuadorean embassy also said it is not responsible for the "food, medical provisions, laundry or other costs related to Julian Assange from December 1, 2018, and onward." The diplomats underlined that he will also have to pay for and clean up after his pet cat.
Assange took refuge in the embassy after British courts ordered his extradition to Sweden to face questioning in a sexual assault case. That case has been dropped, but supporters have said that Assange fears he could be extradited to the United States if he leaves the embassy.
WikiLeaks, which published U.S. diplomatic and military secrets when Assange ran the operation, faces a U.S. grand jury investigation.
In a departure from its previous practice of maintaining a dialogue with British authorities over Assange's situation, Ecuador's Foreign Minister José Valencia told Reuters last week that the government would no longer intervene on Assange's behalf, adding that the government was "frustrated" by the lawsuit.